Welcome back!
You have item(s) in your bag - would you like to view your bag and checkout or continue shopping?
DIANA FERRARI
FOR EVERY GENERATION
For over 40 years, Diana Ferrari has had a home in the wardrobes of women across Australia. Over time, beautiful and nostalgic stories have filtered through generations of women who remember wearing their Diana Ferrari shoes during important moments in their lives. With that in mind, we were excited to bring to life the idea of finding a 'Diana Ferrari' woman for every generation and hear some of these stories.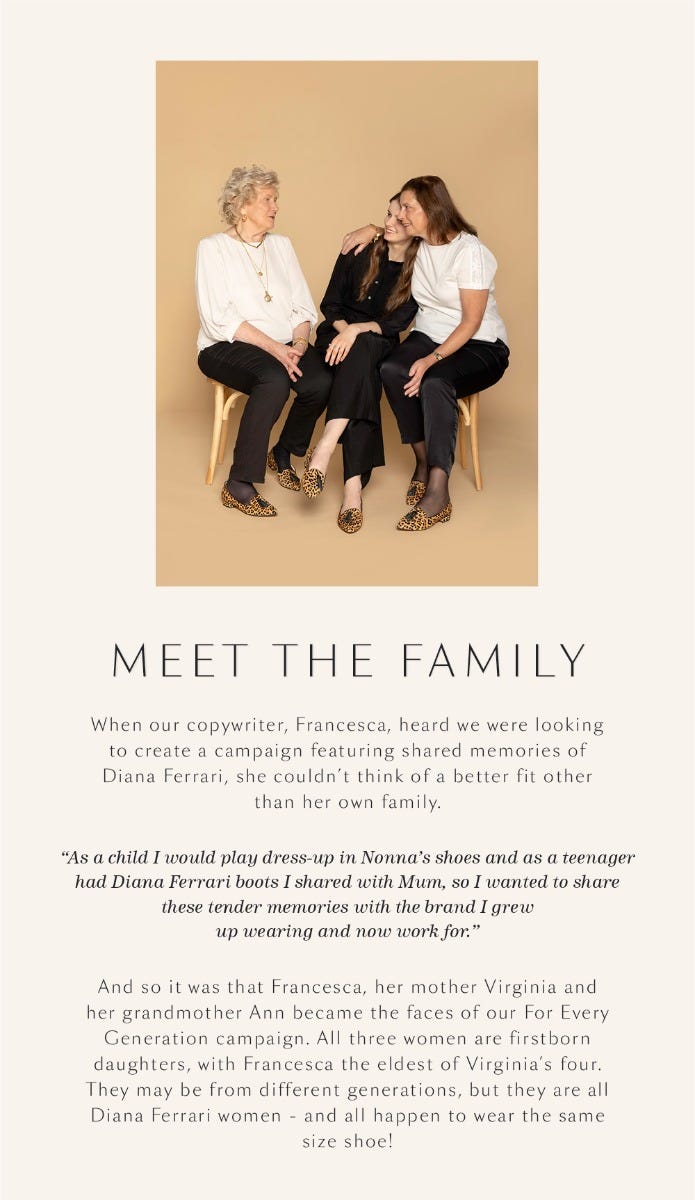 WATCH THE INTERVIEWS
Hear how Diana Ferrari became part of important moments in these women's lives - from honeymoons in Paris to very first jobs - and what a good pair of shoes means to them.
THEIR FAVOURITE STYLES FROM THE SHOOT
Virginia's winter go-to is a comfy pair of ankle boots, so her favourite pair was a shoe-in! Francesca had never worn leopard print before and fell in love with the loafers. And Ann enjoyed wearing the white sneakers so much she went home in them!
SHOP ALL NEW ARRIVALS FOR DIANA FERRARI