Welcome back!
You have item(s) in your bag - would you like to view your bag and checkout or continue shopping?
RETURNS
NEED TO MAKE A RETURN?
We want you to love your purchase, but if you have changed your mind you can return your item here online. Full details of our returns policy are outlined below. It is important that you are able to provide appropriate proof of purchase when returning your item.
Our policy including the change of mind limits do not exclude or replace your rights under Consumer Guarantees of Australian Consumer Law, regulations or otherwise as required by law.
Promotional items may have additional terms and conditions. Please refer to our promotion's terms and conditions page for further details.
EXTENDED SEASONAL RETURNS:
An extended returns period means you can shop with confidence this holiday season! All items purchased from the 01st December 2023 – 01st January 2024 (inclusive) are eligible for an extended 60 day free return period. This applies to all online purchases. Items purchased outside of this period are subject to our standard free 30 day returns policy.
CHANGE OF MIND RETURNS:
If you're not 100% satisfied with your purchase, or have simply changed your mind, we are happy to offer a refund. Please ensure that the items you want to return meet the following conditions of our Returns Policy:
· The Return is made within 30 days of purchase;
· The item is unworn and in its original condition and packaging including original tags attached;
· There must be no damage or signs of wear, such as scratches or sole markings; and
· You must provide proof of purchase to return your goods.
TO BE ELIGIBLE FOR A REFUND, THE PRODUCT MUST BE: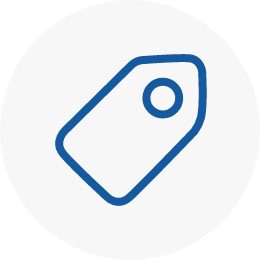 Unworn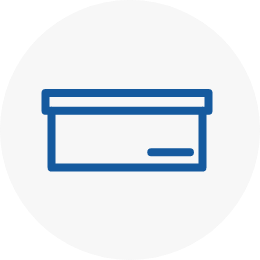 In the original
packaging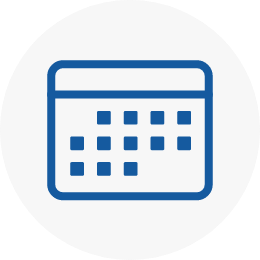 Purchased within
the last 30 days
RETURNING ITEMS ONLINE
All online returns are FREE! Please ensure you have met the Return Policy conditions above.

Please click here to start your returns process.

Pack your items in their original packaging (including the shoe box!)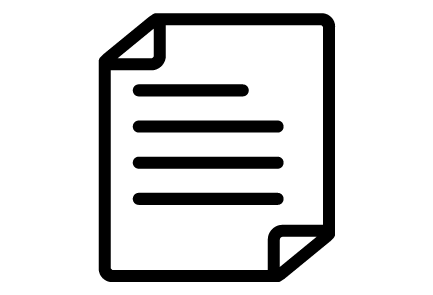 A free return label will be emailed to you. Print the label, or show your barcode at the post office

Drop your items at the local post office and keep hold of the tracking number
ONLINE REFUNDS
Please allow 5-10 business days for your return to reach our warehouse. If approved, your refund will be processed as soon as possible, and we will notify you by email. Please allow up to 2 weeks for processing and for funds to reach your account.
NEW ZEALAND CUSTOMERS
Unfortunately, orders shipped to New Zealand cannot be returned via the online portal. If you meet the return conditions, please post your items (and invoice) to:
DIANA FERRARI SHOES E-STORE, 6 FOUNDERS PLACE, TRUGANINA, VIC, 3029
Please keep a record of the tracking number for our Customer Service Team.
RETURNS FAQS
What is an acceptable Proof of Purchase?
Refunds or repair requests must be accompanied by any one of the following proof of purchase documents for change of mind: • Online Tax Invoice (order confirmations will not be accepted) • Packing slip included in all online purchases • Original return receipt Please note that our team members are not responsible for proving your purchase. You must supply the proof of purchase, which our team members can validate.
Can I exchange an item?
Unfortunately we are unable to facilitate exchanges. If you wish to change an item for another size, colour or style it is best to return the original item for a full refund and then order the change of item.
Can I return sale items?
All sale items are eligible for a full refund as long as they are in their original condition including tags and packaging. Items that were purchased during a sale or discount promotion will be refunded for the amount paid at the time for the item.
I paid using a prepaid credit card, but my order was cancelled. How will I be refunded?
In the case where a purchase is made using a prepaid credit card and the order is subsequently cancelled or requires a refund – we reserve the right to request proof of identity before reissuing a refund. If a prepaid credit card was used in a purchase, please ensure that you retain the card/s until your order is physically received.
What do I do if my items are faulty?
All our product comes with guarantees that cannot be excluded under Australian Consumer Law. You're entitled to a replacement or refund for a major failure. You're also entitled to have the goods repaired or replaced if the goods fail to be of acceptable quality, but the failure does not amount to a major failure. If you believe your product to be faulty, please contact our Customer Service Team. We may request photos of the faulty claim prior to approving the return. We may also consult with the supplier or manufacturer to determine if the item is faulty. If the item is found to be faulty, you will receive a full refund for that item including the delivery charge unless the delivery charge has been previously refunded for that order.
Return of Faulty Products
If the problem has been identified as major failure, you are entitled to a replacement, repair or refund. Examples of major failure are when the product: • has a problem that would have stopped you buying it had you known about it; • is unsafe; • is significantly different from the description of the product; or • doesn't do what we said it would do. It does not include damage caused by misuse or returns simply due to change of mind. If the problem is not major, we may choose to give you a free repair instead of a replacement or refund where possible. If we cannot repair the product within a reasonable time period, you can choose a refund or replacement. We reserve the right to refuse to provide a refund, repair or replacement if the problem has, for instance, arisen because the product was misused by the customer.
Manufacturer's Warranties
Some of our products come with an additional manufacturer's warranty as indicated in the documentation provided with the relevant products. Should you wish to make any claim under a manufacturer's warranty, you can do so directly with the relevant manufacturer. However, our friendly customer service team can also assist you with any enquiry of this nature.