Welcome back!
You have item(s) in your bag - would you like to view your bag and checkout or continue shopping?
SIZE GUIDE
MEASURING YOUR FEET
Here are 3 quick and easy steps to find your perfect fit. You'll need a piece of paper, a pencil and a ruler.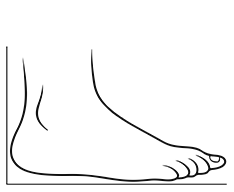 Place the paper on the floor next to a wall and place your foot on it with your heel against the wall.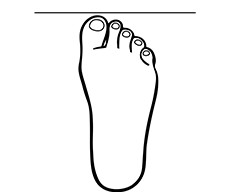 Keeping your foot still, use the pencil to mark a line where your longest toe ends.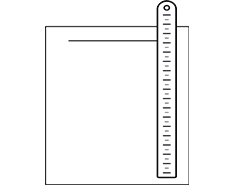 Using your ruler, measure from the edge of the paper to the line you have drawn in cm. Record your length and use the below guide to find your size.
SIZE CHART
Please note styles in the Diana Ferrari collection are a standard width fitting (B).
Styles in the Supersoft by Diana Ferrari collection are a wider fitting (C).
FOOT LENGTH (CM)
AU / US
Europe
21.6
22.2
5
5.5
35
22.5
6
36
23.0
6.5
37
23.5
23.8
7
7.5
38
24.1
24.6
8
8.5
39
25.1
9
40
25.4
25.8
9.5
10
41
26.5
11
42
This chart should be used as a guide only. Due to each manufacturer's size scale inconsistencies may occur.